%% indicator.name %%

%% profCtrl.getIndicatorValue(indicator) %%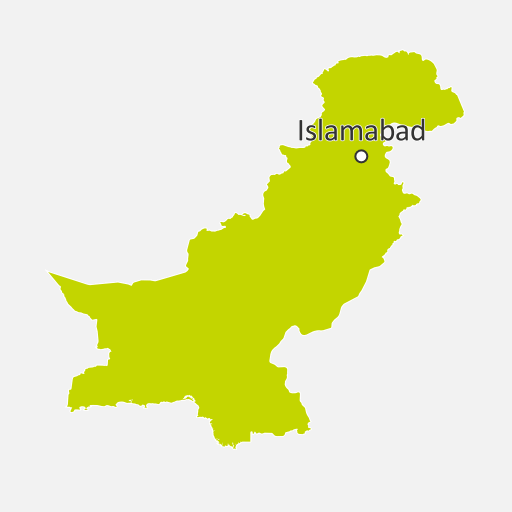 Description
Pakistan scored 1.36 to finish 15th among all Climatescope 2014 nations. Its best performance is on Low-Carbon Business parameter III, with best marks on financial institutions in clean energy and distributed clean energy value chains by sector.
Pakistan's 2013 GDP was $302b. Its population of 183m still has large swathes without reliable electricity. The country received a total of $249.52m in clean energy investment in 2013, out of a cumulative $2.26bn from 2006 - 2013. Wind energy attracted more than 90% of total investment.
Pakistan relies mostly on large hydropower and thermal generation, which together were 86.1% of 107.4TWh of generation in 2013. It has a 2030 non-hydro clean energy target of at least 5% of total commercial energy supplies.
The National Electric Power Regulatory Authority (NEPRA) regulates electricity tariffs respective to each consumer group.
Its Private Power Infrastructure Board has been promoting coal generation since 2012 in order to address the country's power shortfall. Pakistan has a wide distribution network, and a large thermal power IPP presence.
Performance
Overall Rank

%% statsCtrl.countryStats.overall_ranking | leadingZero:2 %%

Regional Rank

%% statsCtrl.countryStats.regional_ranking | leadingZero:2 %%

Score

%% statsCtrl.countryStats.value | round:2 %%